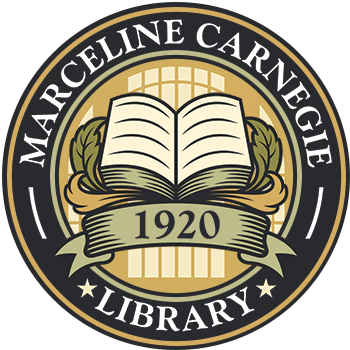 Do you love cooking or baking? Do you live in Marceline, Missouri, or is your family from here? The Marceline Historical Society, a committee of the Friends of the Marceline Carnegie Library, invites you to donate one (or a few) of your favorite recipes, to be considered for their upcoming fundraiser cookbook.
Recipe contributions for the cookbook can be submitted until January 31, 2024 online at www.MarcelineHistory.org/recipes or by dropping off printed copies at the Marceline Carnegie Library.
Proceeds from the sale of the cookbooks will help the Friends organization support programming at the Library, and Marceline history collection and presentation.
Along with your recipe, you are encouraged to share a short history of the recipe as it pertains to your family here in Marceline. We may include other bits of Marceline history throughout the cookbook to emphasize and get interest in our local history. We intend to promote this cookbook locally, as well as to Disney fans who love Marceline.
You can submit your recipes to eight categories: Appetizers & Beverages, Soups & Salads, Vegetables & Side Dishes, Main Dishes, Breads & Rolls, Desserts, Cookies & Candy, or "This & That." A single photo for each recipe is welcomed (but not required,) and may be included in the cookbook. Recipes will be reviewed and included based on available space, and duplicate (or very similar) recipes will be considered based on which was submitted first.
Want more information? Visit www.MarcelineHistory.org/recipes, or send an email to contact@marcelinehistory.org, or call Joyce Clapp at the Library, at (660) 376-3223.